I love web development. These days websites often make the first impression consumers have when they view a business. They provide information like product details, operating hours and store locations that allow consumers to make educated decisions when purchasing goods. They can also have e-commerce capabilities which can level the playing field for small and large businesses alike. Taking my design and marketing background and extending it into web development has allowed me to design websites that do everything mentioned above but also solve problems and position a business for growth. Below are examples of websites I have developed throughout my career.
Creating a website for a start up non-profit is an exciting thing. Starting from nothing, I identified what role the website would play for Sweet Cheeks and how it would aid their exciting opportunity. After researching how successful diaper banks ran their operations, it was decided that this web develpoment project would have to include two functions. First, educating the public on diaper need in the Cincinnati area would be paramount to sparking the movement. Hosting information on diaper need, poverty rates, and a diaper drive tool kit provided the community with everything they needed to be informed and help out. Secondly, the website functioned as a portal for social service agencies to register children in need to receive diapers. They use our database to log and track diaper
This site was developed to help bring Scot Laboratories into the 21st century with their very own e-commerce site. A WordPress powered e-commerce page, this website helped Scot Laboratories reach new customers and new markets that they never could before. Selling direct was also advantageous for them as it offered the best margin they could allowing wholesalers and distributors to still have plenty of room for revenue when they purchased in bulk.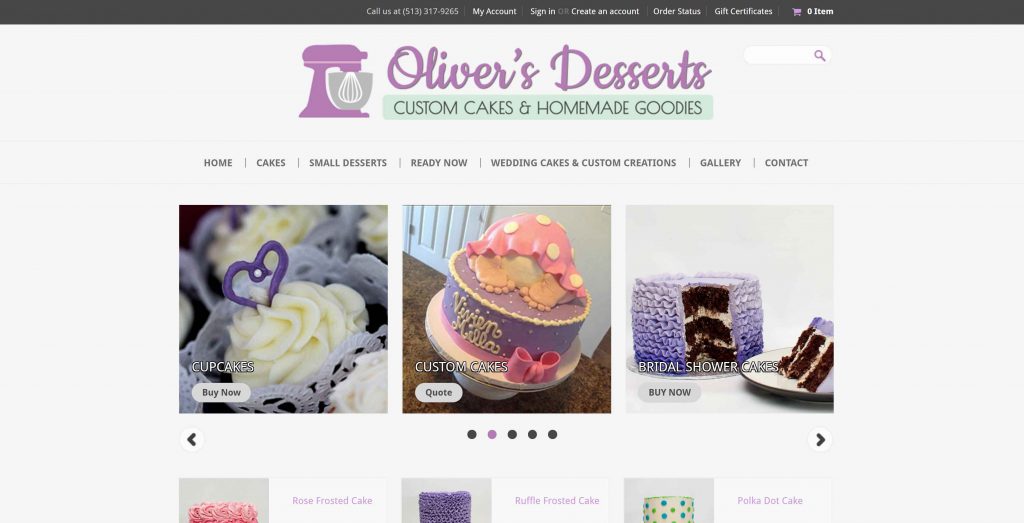 Oliver's Desserts was a fun AND tasty project! This Big Commerce powered website offered a user friendly platform for a small bakery to flourish! Starting with a great social media presence helped launch this online bakery into becoming one of the top bakeries in the Cincinnati area!
A funky, hip hair salon centered in funky, hip Cleveland Heights. Not only were their haircuts solid and reasonably priced, they were voted best salon in 2016!
AppEase Producer was a start up company that sold software designed by insurance producers FOR insurance producers. The idea was straight forward with minimal bells or whistles. In the end this powerful e-commerce website helped launch a successful new piece of software into an often dated industry.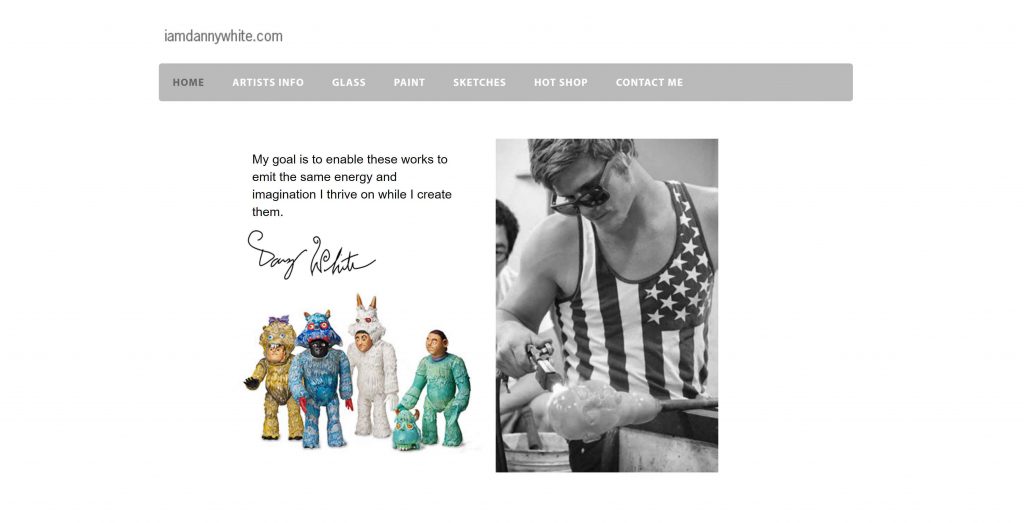 When someone can create amazing pieces of art like Danny White, the world deserves to see them. This website was built as a portfolio site for glass blower Danny White based out of Seattle Washington. He was an amazing talent and up and coming art superstar!