Click the links below or scroll down to view my portfolio.
Product Development
Grass Blaster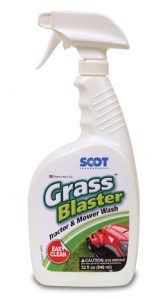 Designed as a "spray-on, hose-off" application, Grass Blaster found its place within the home and garden channel to clean matted grass and dirt from lawn mowers, construction equipment and more. Formulated with biodegradable surfactants and corrosion inhibitors, this product helped break down dirt and grime that built up on the under-carriage of lawn mowers. Cleaning your lawn mower before storage protected your investment and helped maintain your machine for years to come.
Wine-X Red wine stain remover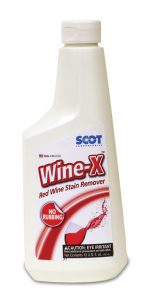 Red wine stains can be some of the hardest stains to clean up. Wine-X is a hydrogen peroxide based cleaner that quickly and safely removes stains caused by red wine spills. The professional strength formula "digests" red wine without any rubbing or scrubbing. Simply apply to the stain then wait a few minutes. The stain vanishes right before your eyes!
Pet Stain Remover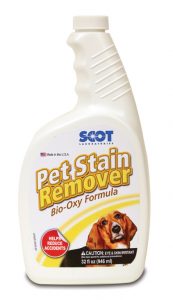 Everyone loves their pets but no one wants their home to smell like Fido. Pet Stain Remover is a professional strength stain remover that uses surfactants, hydrogen peroxide and enzymes to clean, brighten and remove odors from pet stains. Urine, drool and feces stand no chance when using Pet Stain Remover. The triple acting cleaning solution cleans so well that it even helps reduce accidents by completely removing scents that attract pets back to the same spots!
Dispos'l Clean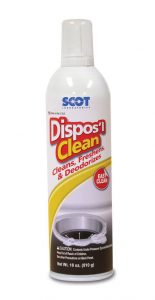 Don't let your sink stink! Those with garbage disposals know the disgust of odors coming from the bottom of our sink. Some use lemon wedges to mask the smell but within a few days the smell of old food starts to stink up your kitchen! Dispos'l Clean is an aerosol cleaner used to clean, freshen and deodorize garbage disposals with its powerful foam. Strong cleaners degrease the inside of garbage disposals and help rinse away old food and grime. Only a pleasant lemon fragrance is left behind after using this wonderful product!
Patio Furniture Cleaner

Patio furniture is a high ticket item in the lawn and garden channel. Often high priced outdoor furniture mixes hard plastics and wood with soft cushions. This presents a problem when it comes time to clean up. Patio Furniture Cleaner is an aerosol cleaner that can be used on both hard and soft surfaces without discoloration or damaging the furniture! Easily clean wicker, plastic, glass, fabric seats and cushions with one powerful product. This is an easy add on item for someone purchasing outdoor furniture which can often have a heavy price tag. Protect your investment and clean with ease with Patio Furniture Cleaner!
Quick Clean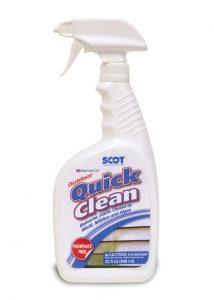 Mold, mildew and algae can wreck havoc on outdoor surfaces. Cleaning stains caused by this organic build-up can be difficult and often damage patio furniture, siding, sidewalks and decks. Outdoor Quick Clean is a blend of powerful cleaning surfactants that quickly break down dirt, grime and oils that make removing these stains difficult. Simply spray on and rinse after 5 minutes.
Pressure Wash Cleaner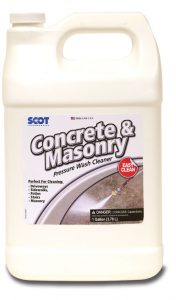 When cleaning with a pressure washer isn't enough, use Pressure Wash Cleaner to add a high pH  cleaning formula that quickly breaks down dirt, grime and built up stains. Pressure Wash Cleaner comes in four professional strength formulas designed to clean concrete & masonry, deck, fence & wood, RV, boats and ATVs, and sidings awnings and shutters.
G3-Sentria II Tile & Grout Kit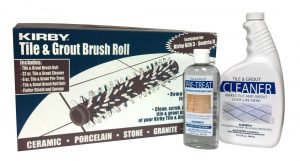 The Kirby Tile & Grout Kit is designed for the G3-Sentria II vacuum used to clean and restore ceramic, porcelain, stone and granite tile while cleaning deep down in grout joints.
Avalir TILE & GROUT KIT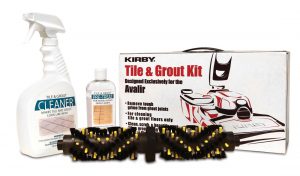 The Kirby Tile & Grout Kit is designed for the Avalir vacuum used to clean and restore ceramic, porcelain, stone and granite tile while cleaning deep down in grout joints.
Graphic Design
Kirby Home Care Catalog
Invitations
crazy mullets
freelance design
Webdesign